Behringer C-1U Professional Large-Diaphragm Studio Condenser USB Microphone
Behringer C-1U Professional Large-Diaphragm Studio Condenser USB Microphone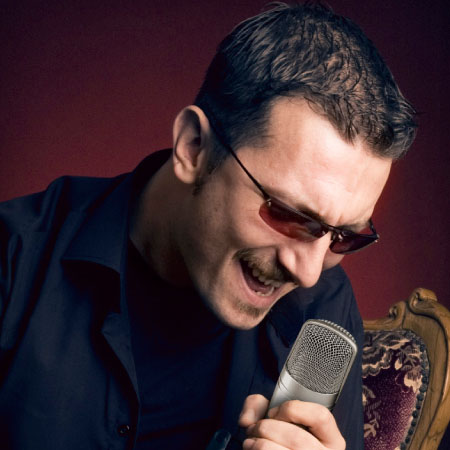 C-1U
The C-1U is a digital home recording or podcasting enthusiast's dream come true. This professional-quality condenser microphone is identical to the acclaimed C-1 mic, with one awesome difference: it has a builtin USB interface so you can be ready to record faster than ever – and with minimal preparation and equipment. We've even included a USB cable and swivel mic stand mount, so just plug it into your computer and start recording!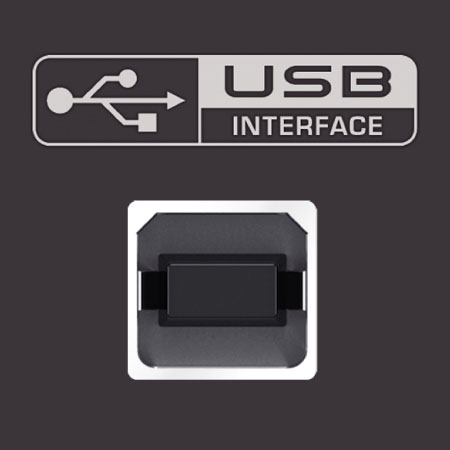 What is a USB Condenser Microphone
The primary type of microphone used in recording studios and radio stations, condenser microphones are the ideal choice for capturing vocals and acoustic instruments. Unlike a dynamic microphone, a condenser microphone collects sound from throughout an environment such as a room, rather than only picking up what's happening directly in front of it. It is capable of capturing much more detail with a wider, flatter frequency response. But conventional condenser microphones aren't designed to interface with a computer – you also have to provide a microphone preamplifier and an analog-to-USB interface. The C-1U features a built-in USB interface that derives the needed power directly from your computer's USB input and requires no special drivers. Just plug in and start recording your masterpiece!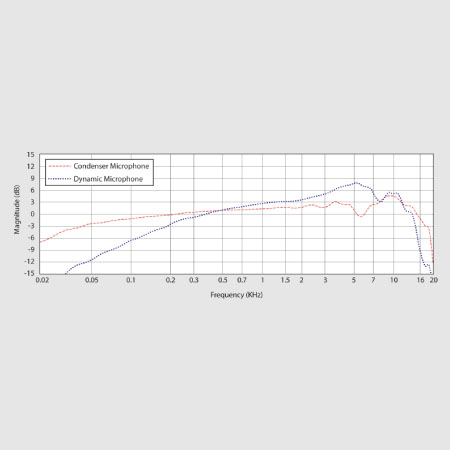 Sound That Astounds!
The incredible C-1U has an exceptionally-fl at frequency response and pristine sonic resolution that ensures content-rich audio that is as natural sounding as the original source. The cardioid pickup pattern provides unparalleled sound source separation and feedback rejection. Thanks to its ultralow noise, transformerless FET input circuitry the C-1U can handle extreme dynamics, all the way up to 136 dB, with ruler-fl at frequency response from 40 Hz to 20 kHz. Which brings us to software…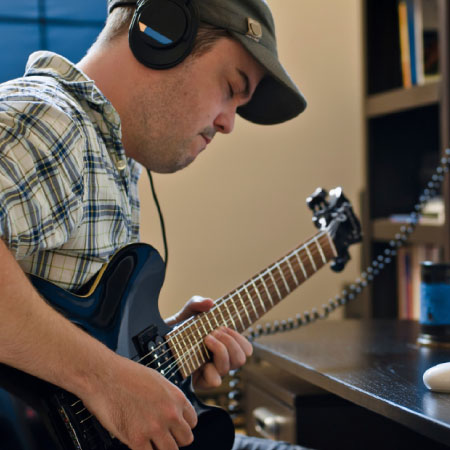 Free Would Be Nice!
Because you'll want to take full advantage of the C-1U's recording and podcasting potential, we've included all the software you'll need for audio recording, editing and even podcasting – all free of charge and downloadable from behringer.com. You'll be ready to go live on your PC or Mac right out of the box! We've also provided a free download of more than 150 virtual instruments and FX plug-ins – turning your computer into a powerful home-based or mobile recording studio from input to output.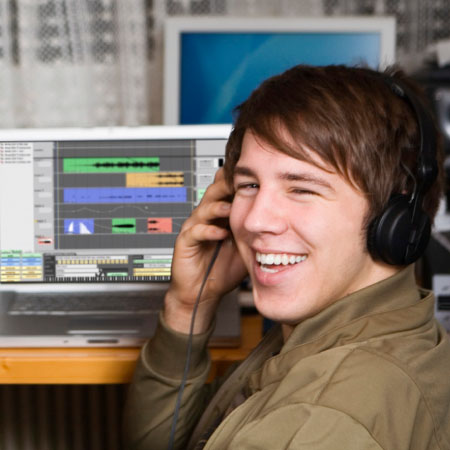 But That's Not All…
The C-1U condenser mic is designed to be your go-to USB mic for many years to come. The tough, die-cast metal body can withstand the rigors of all those late-night recording marathons – and since it can be powered directly from your laptop's USB port, you can take it anywhere, and record when the muse inspires you! An excellent choice for all sorts of recording applications, the studio-grade C-1U is available at a price that will leave enough cash left over to secure other recording essentials. Check out the incredible C-1U at a dealer near you.